So, you've come on board seeking essential tips for the first ladder step climbing to your career. And that's an obvious guess — Interview Tips! You got your interview scheduled either through an online job portal, connections, walk-in or somewhat! There are tons of online resources such as writeups, books, videos, etc on the web talking about the How-To's in a job interview.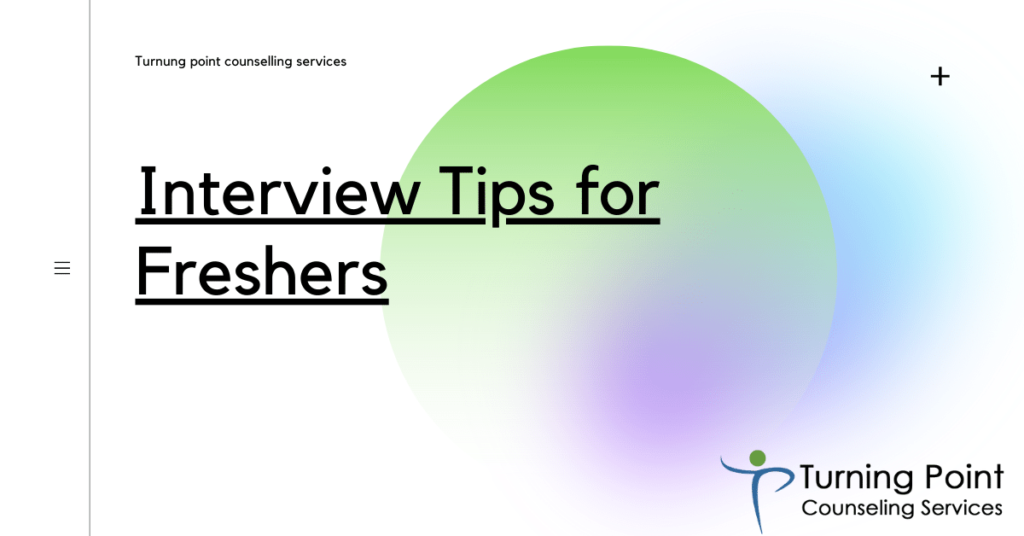 We will be discussing the basics of an interview that every aspirant whether, fresher or experienced can crack through. The interview scenario isn't the same everywhere as different professions have their own standard process. But these basic tips ticks as the generally accepted assessment of candidates. Enough introduction, let's proceed!
Research:
This can be tedious yet an important step that gets neglected which shouldn't be the case. The Interviewer expects you to be aware about the job profile, Industry, current trends and at times also about the organisation. It won't go down well with them in a scenario where if supposing you applied for the position of a customer associate dealing with US clients but you are hesitant to work night shifts, your interview will surely be short lived!
2. Practice Common Interview Questions:
There is a plethora of resources that you can refer to for the common interview questions. You probably would be encountered with questions such as — Talk about yourself, your hobbies, why should we hire you, where do you see yourself in the next 5 years and so on. Make a list of them and check whether you are able to answer all of those with confidence. You can rehearse the interview by standing in front of a mirror and is a bit fun too!
3. Grooming Well is UnAvoidable:
You might be on cloud nine when talking about your confidence and cracking the interview might seem no big deal to you but if you are going to turn up for the interview with your everyday shorts and with hairs that appear as a bird's nest, then you have wasted your time for all the preparation you've been doing for this interview. So, make sure you have your fingernails trimmed, hair setup well, dressed in formals and basic hygiene maintained.
4. Body Language:
If you are under the impression that your interviewer will be just focussed on the basic Q&A's interview part, thank us for pointing out that you are wrong! Your body language can be an assessment parameter depending on the nature of the job. Make eye-contact all throughout the interview but not to the extent that looks awkward. Don't initiate a handshake unless they do it first and ensure that it's firm without being brut. Correct your body posture if needed and speak clearly without fumbling with your words and thoughts.
5. Talk Less:
Are you a talkative person? Well, that's appreciated and also people around you might be fond of it but not everyone is. Especially in interviews where other candidates are waiting for their turn and the interviewer themselves are investing their time and energy, they want you to come straight to the point for the questions asked. Don't narrate a story for a question that can be answered within 3 lines. If you can smartly cut short your answer making the point that the question demands, that can count as a good impression!
6. Two-Way Interview:
You are the job applicant who's expected to answer the questions that an interviewer places before you. Although that's not the case always. Yes, they will ask questions and you have to answer them wisely but it also has to be the other way around. Prepare a list of questions you would like to ask them and letting them know how serious you are to grab this opportunity. Please avoid asking how much salary would they offer unless they ask what your expectations are for the same. Questions like — Challenges of job position, future trend of the industry, areas of improvement, etc. are good ones to begin with.
7. Strength and Weaknesses:
This is the most important question that gets asked almost in every interview but turns out to be a blunder with the answers given by the candidates. One should be very careful while answering it. When talking about strengths, you can talk about what you are skilled at (Please don't talk about your pro-gaming skills), traits such as patience, empathy, self-control, communication skills, etc. It's advised in general to avoid negative answers in an interview so should it be while mentioning your weaknesses. For example, you can say that for quite some time procrastination has been causing problems although lately you've become much more productive than you were earlier. This way, you are compensating for a negative start with a positive end.
If you can keep up with these tips for your job interview, you are already halfway through. The other half although depends on your skills that is required for your job role and the expectations of your employers. Not sure what job you are a fit in that justifies your potentials? If not, Turning Point Counseling Services can! We've transformed the careers of thousands to get their potentials to the place they ought to be in. Career Counseling can help you step into the right career path. We hope these tips have been able to scream as loud as they could into your ears and wishing you the best for your interview and successful career ahead.