You host a get-together party for your guests at your house and have everything set to make the event memorable. But some of your guests don't get an adequate share of the buffet they were supposed to.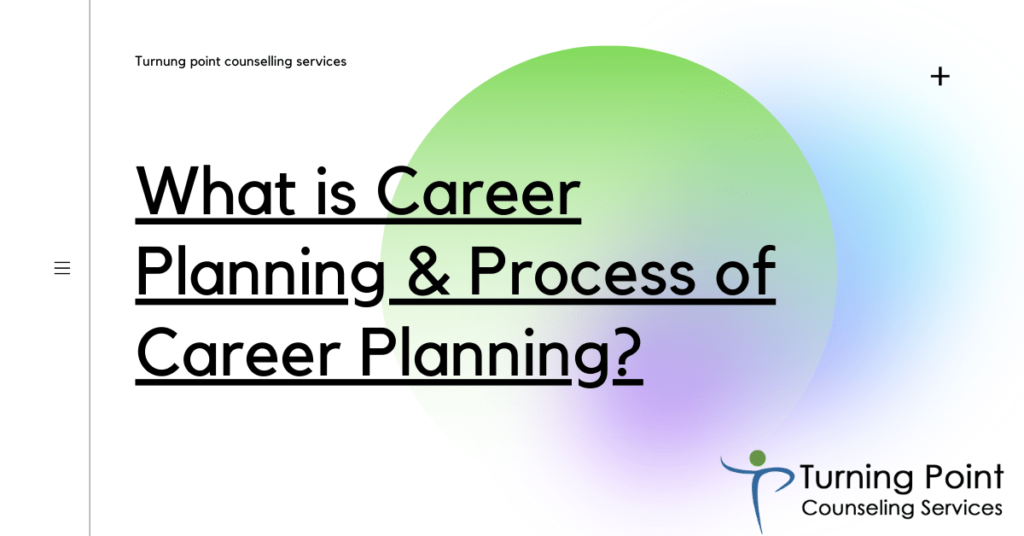 The reasons could be many but if proper planning was in place, your guests would have blessed you instead of cursing. Similarly, you can't afford to make the same mistake for your Career. Why? We'll explain.
What is Career Planning?
Career Planning is a step-by-step process that's brought in action to achieve your short-term and long-term career goals. During the course of your education, you can plan what field would your personality, interests and skills sync with to have a fulfilling career. This is a continuous process until you have a well-settled career. You will come across varied opinions from your parents, relatives and friends but that shouldn't be the final stage of consideration.
Why is Career Planning Important?
Our introductory example is very clear about the consequence of less prioritized planning and it is huge when we talk about your career as that's the most important decision of your life. With a wrong career decision not backed by proper planning, would take a lot of work to get things on the path it ought to be in. A carefully crafted career plan could reward you with a cherishing career. Today, the opportunities are vast and so is the competition. Being dependent on the college curriculum won't help much but exploring additional knowledge and skill-based courses will help you stand out in this competitive world. We'll walk you down through the important process of career planning in a simplified form: –
5 Steps Process of Career Planning: –
1. Career Options Exploration:
First, you need to identify what your potentials are. Are you skilled at working quick with numbers? Brilliant communication? Creative mind? These are the kind of questions you can ask yourself among many others. Also, there might be things that you absolutely hate — an extreme introvert won't fit into a job role of a salesperson. So, begin the exploration quest!
2. Doing Career Field Research:
After you've discovered what things, you seemingly are good at and things that you hate doing, you need to find what career field can justify your positive traits. Sure, you have the so-called all-knowing master 'Google', it also is a good idea if you met people in real life working at different positions in their respective careers to get a glimpse. Doing this will give you a much clearer picture if that's the career path you ought to be walking on.
3. Decide Job Target and Experiment:
Once you've narrowed down the career options in your list, it's time to choose the field that has garnered your attention. Here, you should try to get a real-time experience in ways you can by working on the ground. You can work as a volunteer for NGOs, be part of an internship program, work part-time or pursuing an online or offline course. The practical experience will give you a better idea of your choice.
4. Final Decision and Job Preparation:
At this stage, you should have made your decision about a suitable career going ahead after taking into account all the important factors. Set achievable goals for the short-term and long term. Make a curated list of your academic details, work experience, certifications, etc. for your core preparation before you ultimately set out for your job hunt.
5. Chase the Job:
Finally, it's time to explore your career after the hardwork you've put in right from figuring out the career options and imbibing the knowledge, skills and necessary improvements. Put in some effort to write down a professional resume and cover letter to make your impression right away. Look for companies in your target location along with other necessary details such as compensation offered, career growth, work culture, etc. Compare every detail to help you choose the right workplace.
Taking a decision on your career should not be hurried up and a successful blueprint should be prepared to get the desired results. Some among you still might be submerged in confusion and want to have the career path defined with much ease. Turning Point Counseling Services makes it easier for you to figure out what career path you are supposed to travel. Do you feel you are stuck in your career and have lost hopes of any turnaround? Well, a wrong career decision is reversible and thanks to our wonderful team of expert Counselors that rejuvenate the hopes of a career revival. We hope this step-by-step guide will help land you in the right career position.